Challenge yourself. Make the difference.
Do you attend a bachelor, masters or Ph.D. program?
The Angelini University Award challenges university students from all areas to develop projects for the health sector.
The motto is Health Crisis Solution. Don't lose this opportunity to learn and to contribute with your ideas!
HOW IS IT LIKE TO PARTICIPATE IN THE ANGELINI UNIVERSITY AWARD?
TAKE THE WORD FROM PAST PARTICIPANTS
Winners of the 2020/2021 Edition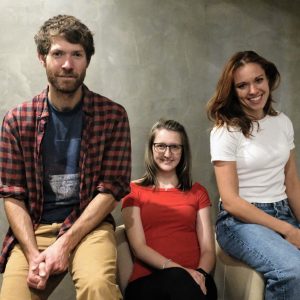 "Although there was a lot of work behind the project, we remember it with a smile because we enjoyed it! Incorporating cricket powder into food so that nothing is recognized yet it has a significant effect on their nutritional composition; learning to pass on professional information to the lay public and creating a promotional video with the help of information brochures – oh, we enjoyed that. And just like the final evening, which, although held virtually, was processed so perfectly that it allowed us to feel like a superstar"
Kosečková, Krulíková
"The competition brought us many challenges, thanks to which we were able to get our project farer than we dreamed year ago. The second place was the icing on the cake, which assured us that hard work pays off and we are extremely grateful for that. The main focus of our project "I eat for two" is the much-needed education of pregnant women about proper nutrition. We started with the social network Instagram, which is very popular at this time. Thanks to the win, however, we are constantly approaching to our goal of publishing our own brochures."
Šárka, Alžběta, Helena, Tomáš
Second place in the 2020/2021 edition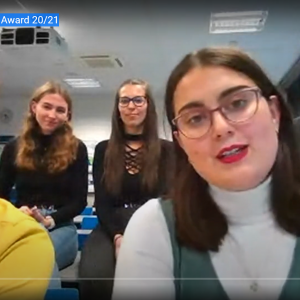 Third place in the 2020/2021 edition
Participation in Angelini University Award was a great experience that we can recommend to everyone.  We have applied for edition "Better nutrition – better health" because we had already thought how to make life easier for people with various diet limitations. Together with top nutrition proffesionals we created new recommendation for ensuring patients nutrition. Winning 3rd place among other so great projects have motivated us for further work on our project. Wish us luck!
Mocková, Soperová, Poláčková